UUAC RESOURCES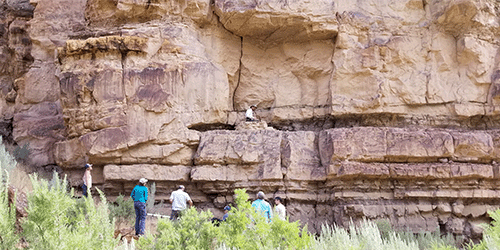 This emphasis is designed to prepare anthropology majors for careers in the growing fields of private-sector archaeological and environmental consulting. It is explicitly designed to train students in the science of archaeology, including basic surveying technologies involving geographic information science (GIS), and theoretical/statistical modeling.
For more information on the Archaeological Science Emphasis, click here.
The Department of Anthropology at the University of Utah is unique in its strong evolutionary focus and in its ability to bring together four main themes (Archaeology, Biological and Cultural Anthropology and Evolutionary Ecology) and exploit their intersections as novel approaches for research in Anthropology. Graduate students engage in cutting edge research that crosses disciplinary and sub-disciplinary lines to address questions about human biology, behavior, culture and evolution. Incoming students receive multi-year funding packages to support them throughout course of their degree. Our graduate students also maintain an extraordinary record of securing research funding both nationally and within the University.
For more information on the the Department of Anthropology's Graduate Programs, click here.